The Link is the perfect place to relax, recharge and connect with friends and colleagues! With its modern and upscale decor, The Link boasts a catering counter with flexible seating options to enjoy lunch, three comfortable lounge areas to hang out with friends and colleagues, and a fireplace to cozy up to on a cold winter day. Plus, with foosball and shuffleboard tables available, there's always something fun to do! The Link is available every Monday to Friday, with access from 9am to 3pm. Be sure to join our mailing list to stay up to date on all the exciting events happening at The Link. Don't miss out! We can't wait to see you there.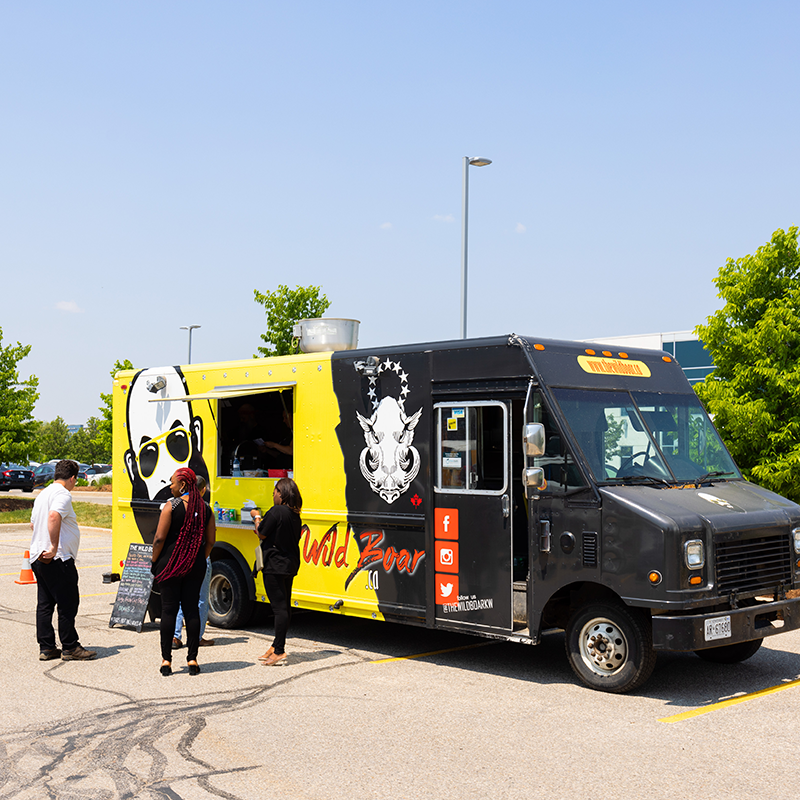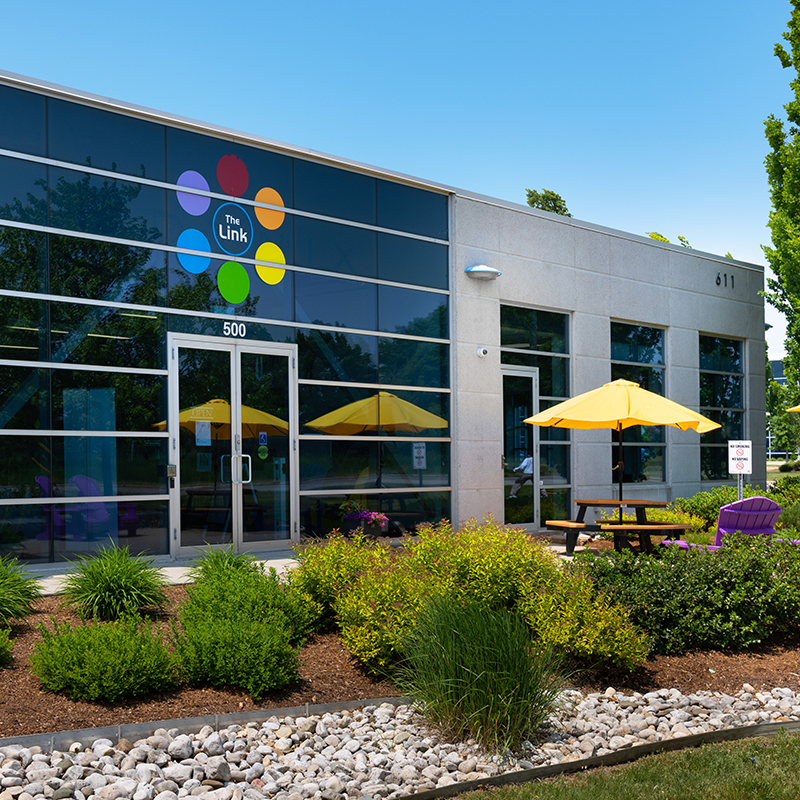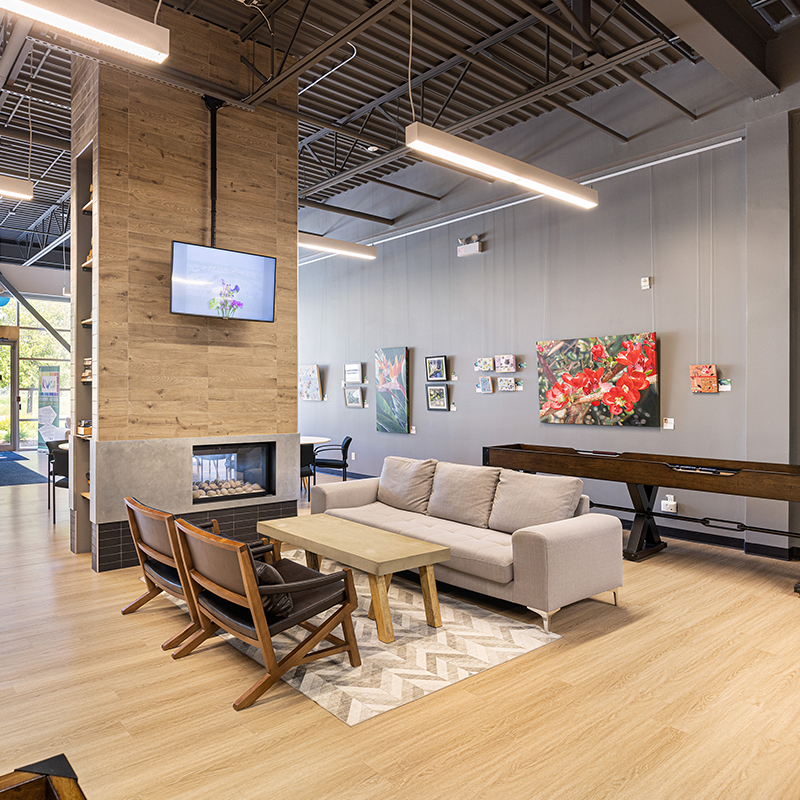 Where are we located?
Waterloo Innovation Park is uniquely situated in North Waterloo, between the quaint township of St. Jacobs and the dynamic University of Waterloo. With direct access along a walking trail, tenants can enjoy the restful charm of St. Jacobs Market, while being well connected to the facilities and talent pool of Waterloo's tech community. The site is visible from Highway 85 and provides easy access to the major roads that connect the Kitchener/Waterloo area. Waterloo Innovation Park is also serviced by the GRT bus from Conestoga and is a quick walk from the Northfield LRT Station.
Get directions >